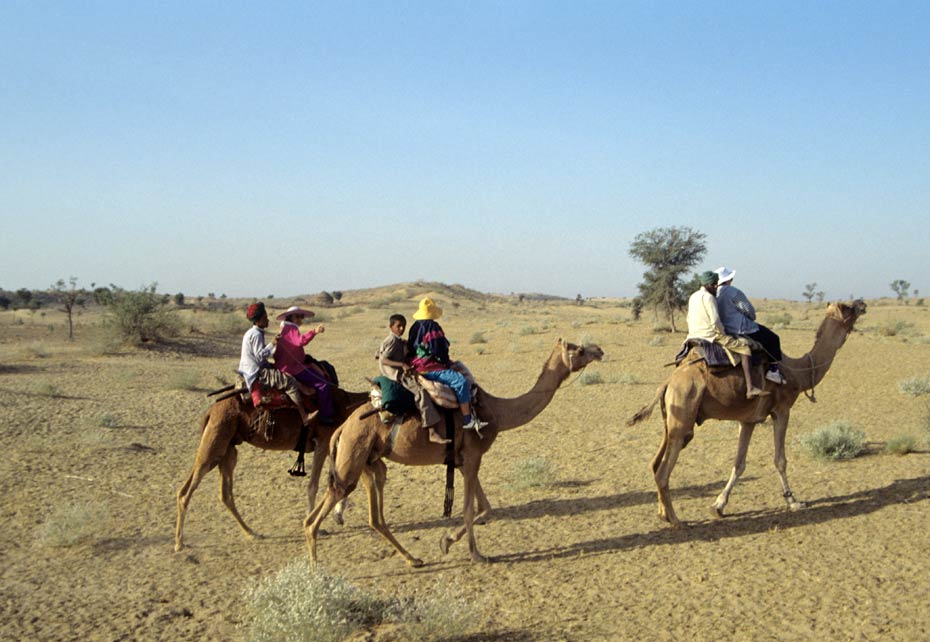 Destinations covered: Rajasthan | Bikaner | Jaipur | Jaisalmer | Jodhpur
Camel Safari is popular in the Thar Desert of Rajasthan-the Western part of India. It is not just a safari-it's about riding through sun, sand and serenity. It may not be as adventurous as mountain climbing, trekking or river running, yet none-the-less, it is an adventure to cherish & remember. A rich culture of this living desert is best explored on camelback.
The ideal duration of Camel Safari is from 3 to 4 days while it fits in between the visits to the three historic cities of Bikaner, Jaisalmer & Jodhpur-known as the 'Great Desert Triangle'. The camel trek passes through the open plains, short grasslands, shifting sand dunes in the vast desert dotted with small villages &Dhanis-a sort of farmhouses away from the main village. During the course you may come across many sheep/camel herders and a bit of wild life-Antelopes (Black Buck, Chinkara Gazelle & Nilgai), desert hare, desert fox etc.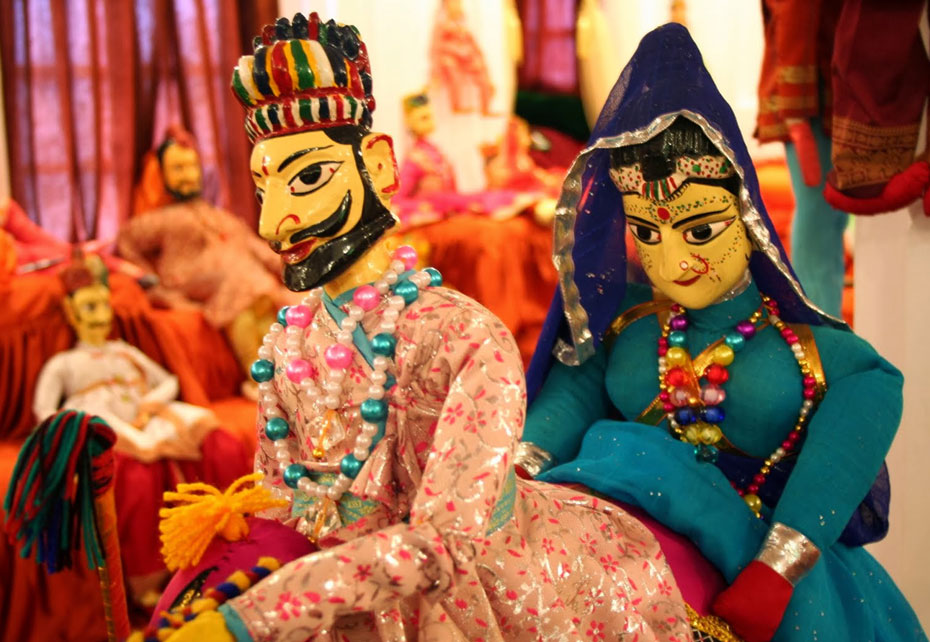 Destinations covered: New Delhi | Agra | Jaipur | Fatehpur Sikri | Mandawa | Bikaner | Jaisalmer | Jodhpur | Udaipur
Western Indian state of Rajasthan is regarded as the most colourful region that boasts of a wide variety of attractions to suit all traveller... massive forts & charming palaces - showing a fine legacy of Indo-Saracenic architecture;richly carved temples; fairs & festivals - that come alive with mesmerizing folk dances;a varied topography - semi arid & desert land with sand dunes to the heavily forested world's oldest Aravali hill range; wildlife parks & sanctuaries - showcasing the abundant natural splendor; art & craft with magnificent colors to counters the somewhat barren landscape of the state.