This area in North East of India is tucked between Nepal and Bhutan and flanked to the North by the vast expanse of The Tibetan plateau. The guardian deity - Mt. Kanchenjunga, the third highest mountain in the world, rises majestically in the sky. Darjeeling and Sikkim complement each other with traditional tourist attractions of the British Raj's residual charms, world famous Darjeeling tea on one side and with less commercialized Sikkim hills, renowned for its over 500 species of orchids and 30 species of rhododendron -ranging from the gigantic Rhododendron Grande (10m tall) to the tiny Rhododendron Nivale (½m tall).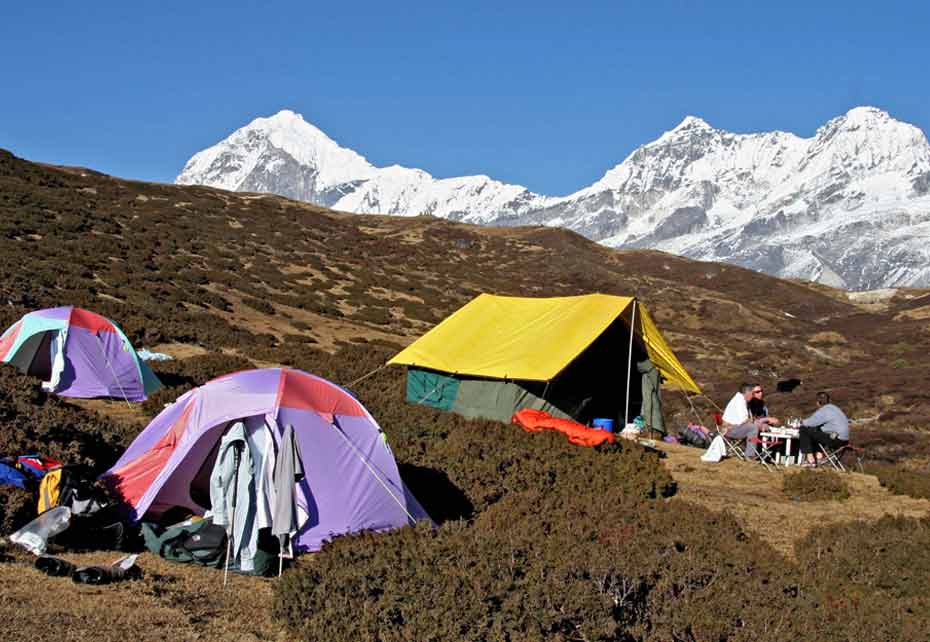 Destinations covered: New Delhi | Bagdogra | Gangtok | Yuksom | Tshoka, Sikkim | Dzongri | Thangsing, Sikkim | Lamuney, Sikkim | Goechala | Bakhim | Darjeeling
The trail goes to the base of Mt. Pandim with an impressive views of Mt. Kanchenjunga, Talung & Kabru.The trek goes through the lush forest of rhododendron, high yak pastures, alpine lakes and huge glaciers.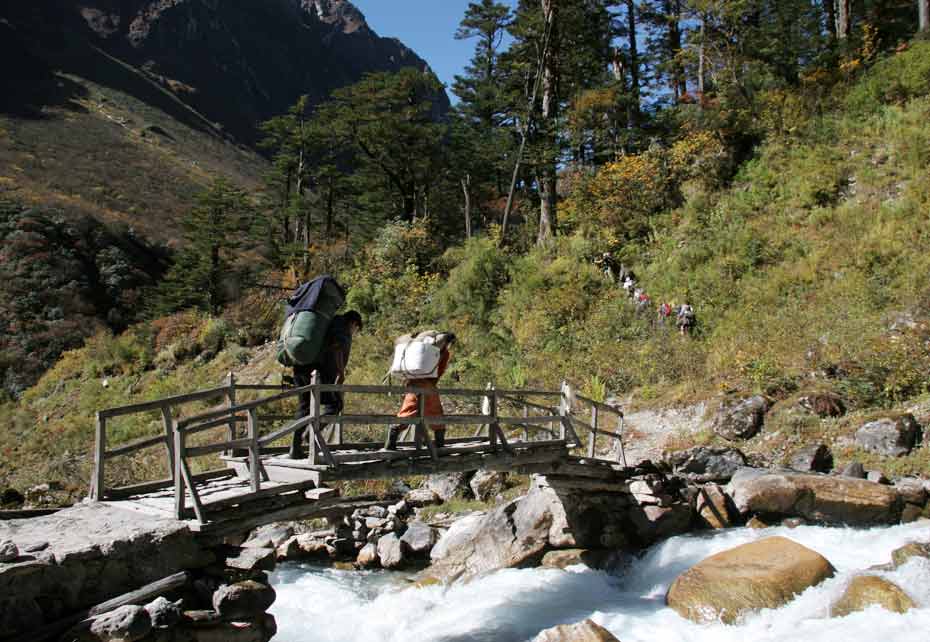 Destinations covered: New Delhi | Bagdogra | Gangtok | Lachen, Sikkim | Jakthang | Siniolchu, Sikkim | Yabuk, Sikkim | Telim, Sikkim
This trek, much less frequented, wild and desolate goes to the Green Lake - the base camp of Kanchenjunga from the North side and requires special permission at present. The trail, along the Zemu river and Zemu Glacier further up, affords the most memorable views of Mt. Siniolchu - described as one of the most beautiful mountains in the world, Mt. Simvo, Tent Peak, Nepal peak, Sugar-loaf and of course Kanchenjunga.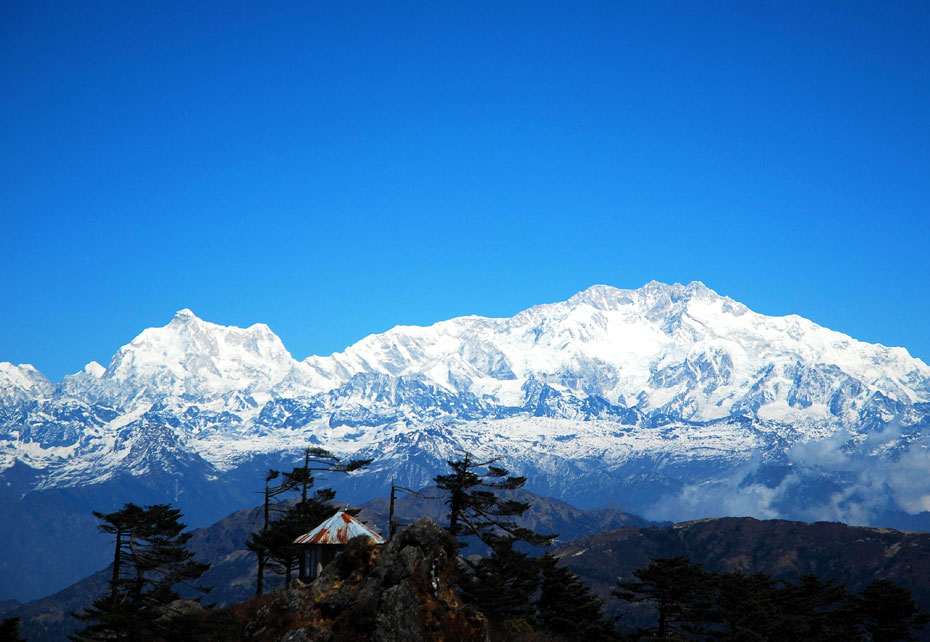 Destinations covered: New Delhi | Bagdogra | Darjeeling | Mane Bhanjang, West Bengal | Kalipokhri, West Bengal | Sandakphu | Phalut, Sikkim | Rammam, Sikkim | Rimbick, West Bengal
A well - defined trail, through the forest to the grassy ridge, is along the Nepalese border and affords an excellent view of Kanchenjunga range and glimpses of Everest, Lhotse and Makalu.