This most revered river - the mother goddess Ganga is not only synonymous with Indian civilisation but also with the state of Uttarakhand. It is here that she is born in the high Himalayan ranges.
Uttarakhand's mighty glaciers, gargling rivers, deep valleys, verdant forests, undulating buggyals (alpine meadows) & high capped peaks, offer some of the most exciting treks.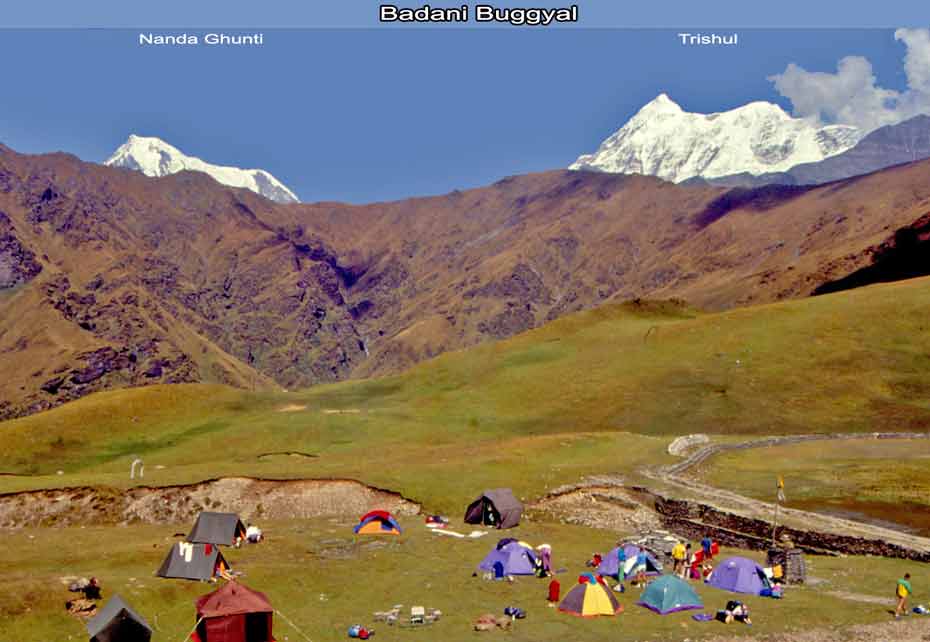 Destinations covered: New Delhi | Kausani | RoopKund | Kanol, Uttarakhand | Sital, Uttrakhand | Tali, Uttarakhand | Auli Laga Joshimath | Joshimath | Badrinath | Rishikesh
The trek over the Kuari Pass was popularized by Lord Curzon when he was British Viceroy of India. This trek is on the outer rim of Nanda Devi Sanctuary - the best described by Eric Shipton in his book - 'A Vision of such beauty is worth a world of striving....'. Since the legendary trek through Rishi gorge to the Inner Sanctuary is closed for ecological reasons, this trek offers a partial substitute with some of the best views of the peaks in and around Nanda Devi Sanctuary.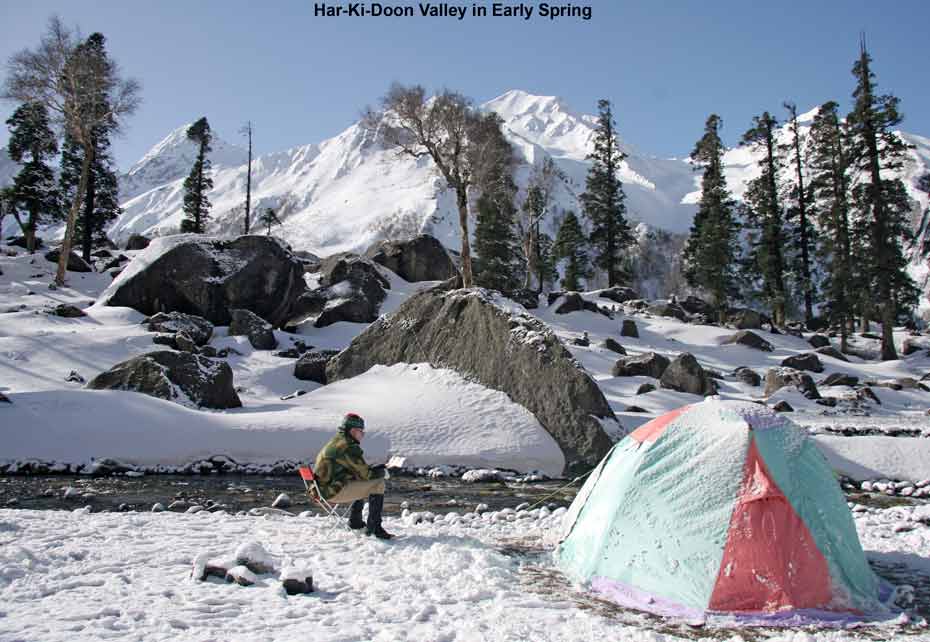 Destinations covered: New Delhi | Dehradun | Sankri | Taluka, Uttarakhand | Seema, Uttarakhand | Har ki Doon | Mussoorie
Harki Doon is one such amazing trek that has been attracting trekkers from around the world. It's a lovely walk passing through wonderful forest, traditional village houses, alpine meadows, snow-clad peaks & glacial valleys and culminating at a perfect picture-postcard location.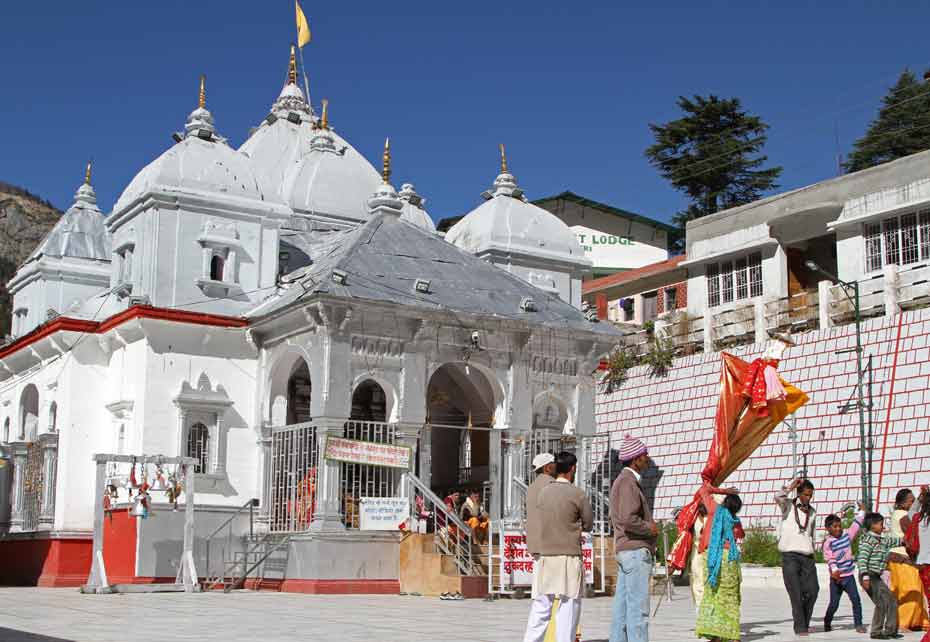 Destinations covered: New Delhi | Rishikesh | Uttarkashi | Gangotri | Bhojbasa Uttarkashi | Tapovan, Gangotri Glacier
From the huge glaciers that inch their way down from the massive peaks of Shivling - the Matterhorn of India,Chaukhamba,Kedarnath and Bhagirathis, the holy river Ganges is born, to start her great journey to the sea. On this trail one finds Hindu pilgrims and holy men (Sadhus, unmistakable with their saffron grab and matted hair), some of whom have travelled from the far ends of India on a once-in-a-lifetime pilgrimage.