This is a combination trekking between Nepal and Bhutan which can be a life time memorable holiday package for mountain lovers. The trek begins from Katmandu city visiting of old temples, monasteries, durbar squares and beautiful places. Next trip will be from scenic flight to Paro and visit famous monasteries, stupas and ancient places. So do not miss to explore such unique destinations on your valuable vacation.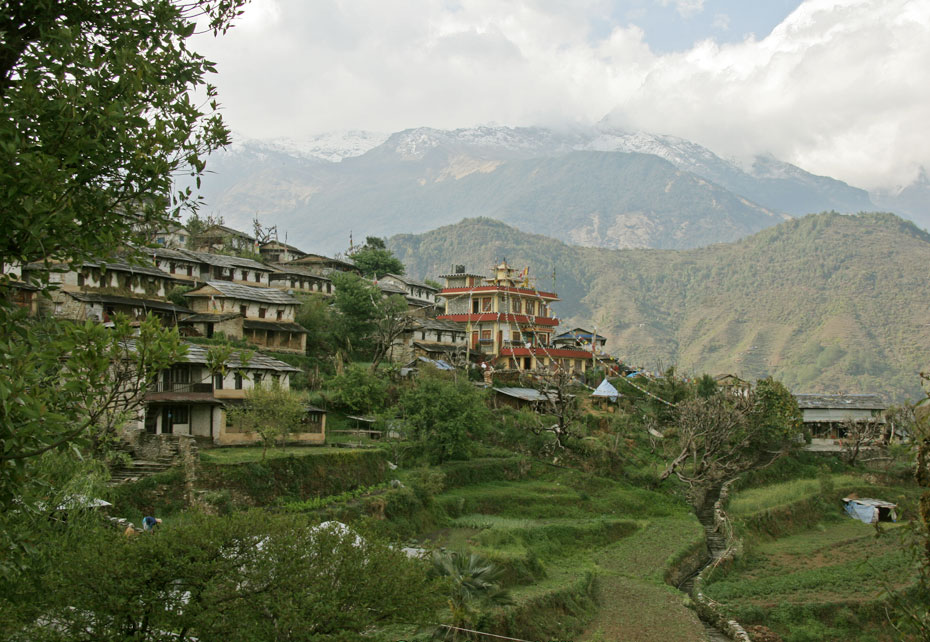 Destinations covered: Kathmandu | Pokhara | Ghorepani | Poon Hill | Ghandrung | Naya Pul, Lumle, Nepal | Australian Camp | Landrung 1 | Landrung 2 | Jhinu 1 | Jhinu 2 | Ghandrung | Ghandrung 1 | White Orchids in wild | Pokhara Phewa Tal
There are a number of options for short treks in the foothills to the north of Pokhara. Most of these variations will visit Ghandrung and Ghorepani. The former is a large, traditional Gurung village while Ghorepani is the settlement below the famed vantage point of Poon Hill – one of the best spots for panoramic mountain views - taking in Dhaulagiri, the Annapurnas and in the distance Manaslu range (i.e. view between three 8000m peaks)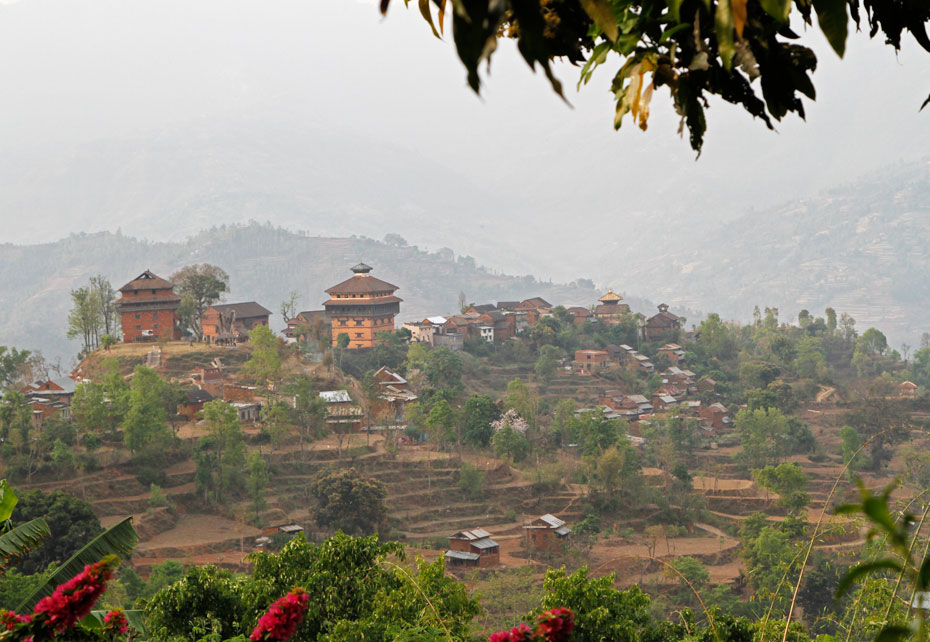 Destinations covered: Kathmandu | Nuwakot | SyabruBesi | Langtang | Kyanjin Gompa | Lama Hotel, Langtang | SyabruBesi | Dhunche | Swayambhunath | Bamboo | Syabru Village | Langtang 1 | Langtang 2 | Langtang 3 | Langtang 4 | Langtang 5 | Langtang II | Langtang Lirung | Kyanjin Gompa
Langtang is a hidden valley sandwiched between the inner & outer ranges. Most of the inhabitants are Tamang, an ethnic group that traces its lineage directly to Tibet, and who practice a very Tibetan-style culture. The area is rich in forests and wildlife and there is wonderful walking and views at the head of the valley. There is also the chance to climb Mt. Chergo Ri (4970m) for even more incredible views, including snow peaks rising in Tibet.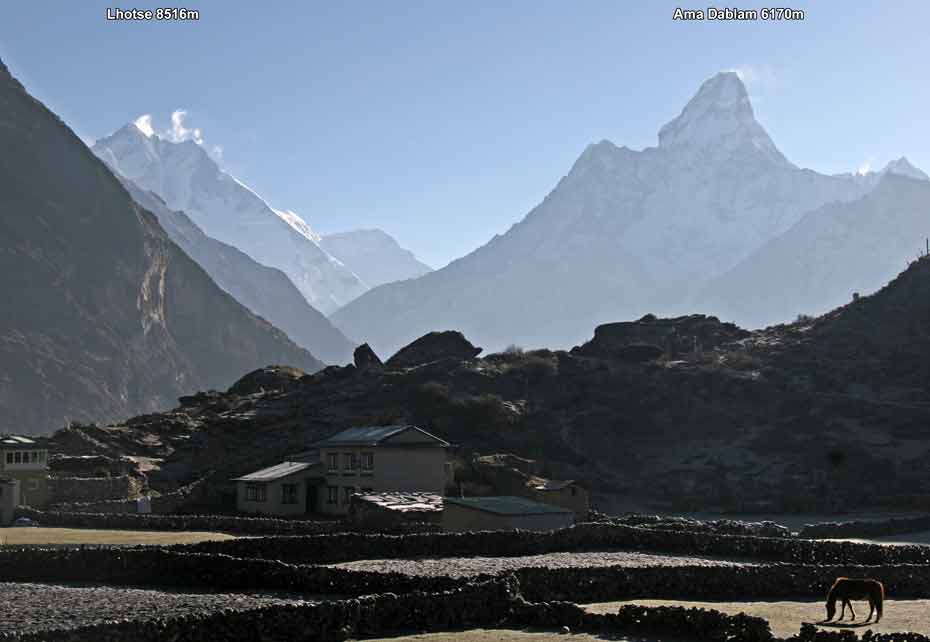 Destinations covered: Kathmandu | Lukla | Namche Bazaar | Kumjung | Thengboche | Dingboche | Lobuche | Gorak Shep | Monjo, Nepal | Ama Dablam N | Ama Dablam SW | Everest BC | Everest Namche | Cho Oyu
This most popular trek has to follow a safe acclimatization stages. It provides excellent views of Mount Everest & Lhotse (both 8000m) from both Namche Bazaar and Tengboche Monastery. Khumjung is a beautiful Sherpa village with fine views of Mount Ama Dablam (6700m) and Everest. The trek also offers a good introduction to the Sherpa people and their culture, where they keep the trails tidy & well maintained with comfortable lodges and tasty food.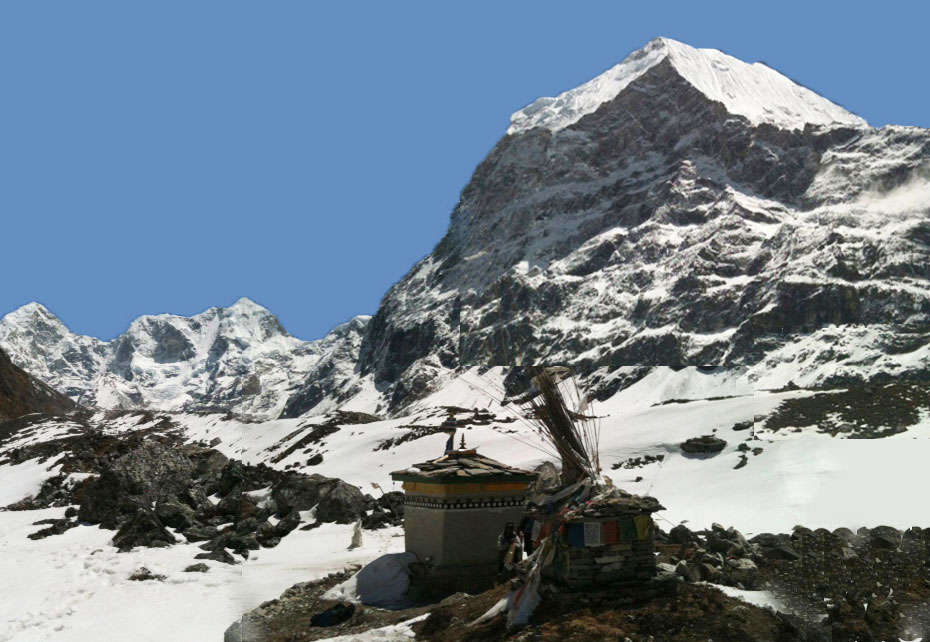 Destinations covered: Kathmandu | Charikot | Jagat, Nepal | Simigaon, Nepal | Beding, Nepal | Na, Janakpur
Rolwaling is an interesting & wonderful trek with 6500+m peaks including the mighty Gauri Shankar (7134m). It has traditional Sherpa culture, ancient forests, flowering rhododendrons, alpine lakes, yaks and very few trekkers..... simple lodges & basic food all the way.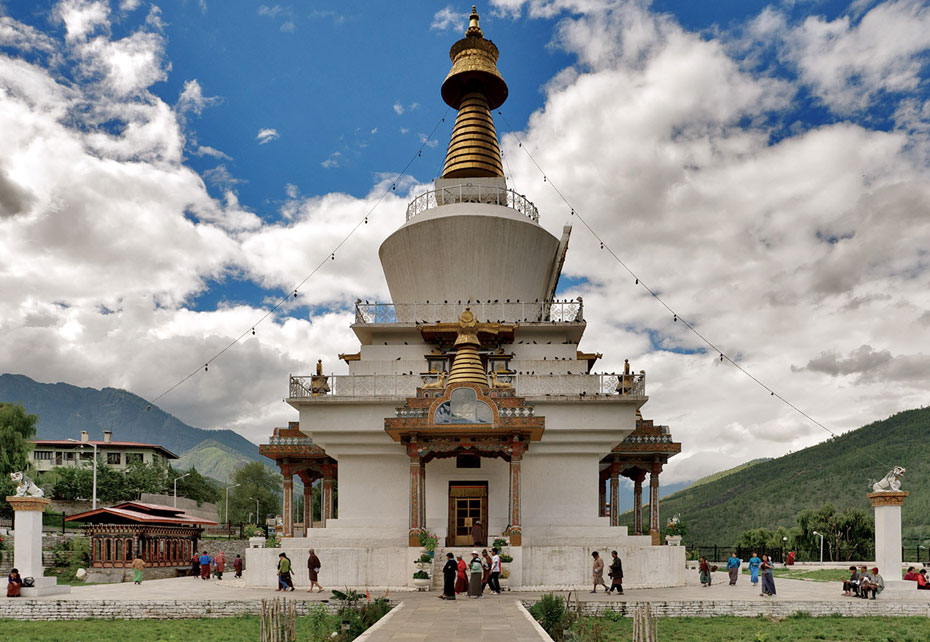 Destinations covered: New Delhi | Paro | Drukgyel Dzong | Soi Thang Thangkha | Jangothang | Barshong | DolamKencho | Dodena Lam, Bhutan | Thimphu | Chomolhari, Thimphu | Lingzhi, Thimphu
This trek passes through scattered hamlets, farmlands, verdant forests, to high pasturelands beneath the East face of Mt. Chomolhari (7314m), Jichu Drake (6974m) & numerous snowy peaks.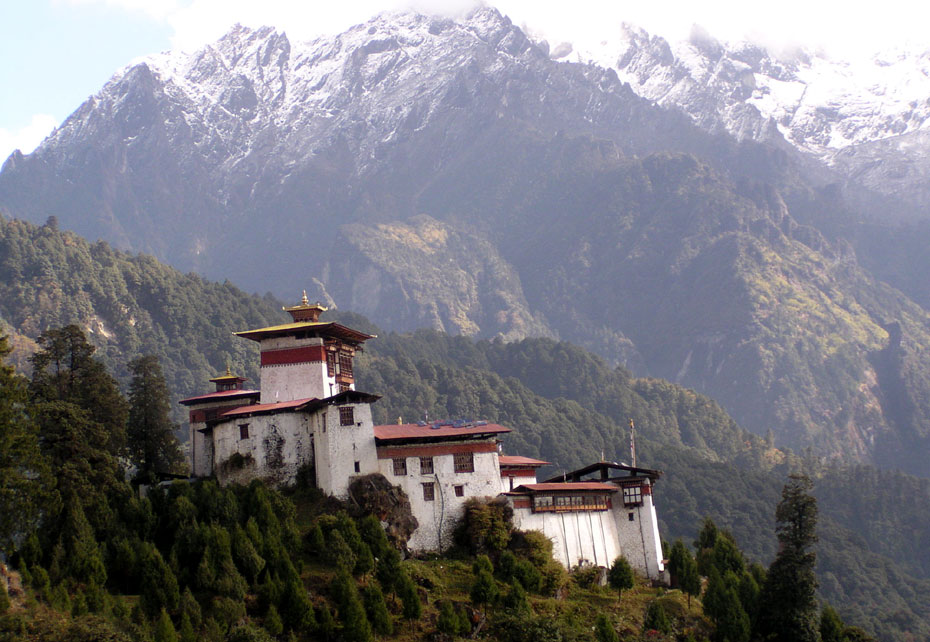 Destinations covered: New Delhi | Paro | Drukgyel Dzong | Soi Thang Thangkha | Jangothang | Chomolhari, Thimphu | Lingzhi, Thimphu | Chebisa | Shomuthang | Robluthang | Laya, Bhutan | Gasa, Bhutan | Damji, Bhutan | Thimphu
This long established route from Chomolhari to Laya & Gasa is ranked one of the finest Bhutan's treks. The route offers a great variety - from scattered & remote settlements, isolated Dzongs, picturesque valleys, lush forests, alpine meadows, to high passes..... and above all spectacular campsites beneath some of the most impressive peaks like Chomolhari & Jichu Drake.