Expedition Services
EXPEDITION SERVICES BY RUCK SACK
Mountain Climbing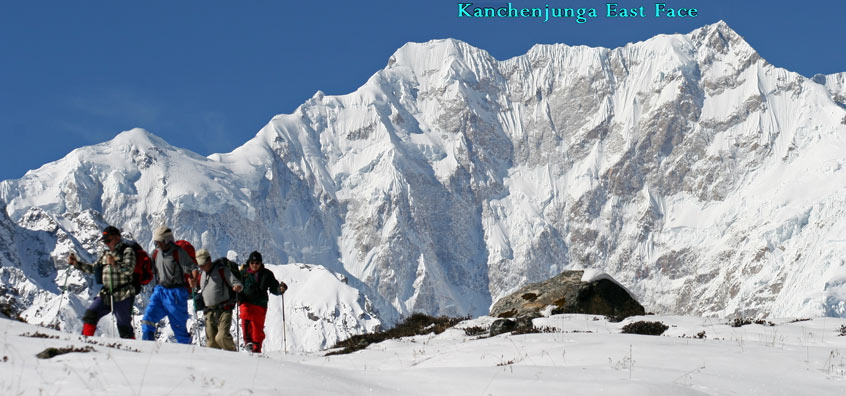 Indian Himalayas offer the vast possibilities of climbing in a rather less familiar terrain with more challenging peaks in the range of six to seven thousand meters. Many majestic mountains still await a first ascent.
Here, the added advantage is that only one expedition is allowed at the same time-same route on a mountain. Even if you prefer a known or frequented mountain or a classical route, you may not find any other climber during the period of your climb, and more still no telltale signs of human presence in that area. That gives you a kind of freedom from rushing for good campsites or traffic jam on narrow section during the summit bid in case of tight window of opportunity when the weather is right.
We have enormous possibilities to offer you… from a new route & challenging lines on a big wall or steep ice face to mixed climbing, from moderate snowy peak to easy slopes to ski-down…
We are fully geared to provide all logistical support from airport to base camp & back. That may include cargo clearance, accommodation, transport, trekking & camping gear, portable gas cartridges & oxygen bottles, Gamow bag, support staff like camp manager, cook, assistant, high altitude porters, etc.; and also all administrative support like liaising with various Government departments for getting necessary clearances & permits; and monitoring & expediting any rescue operation in case of emergency requirement.
During the course of our twenty years of operation in this field, we have successfully handled more than 100 climbing expeditions in Indian Himalayas for the climbers from Japan, Korea, America and Europe.
Some of the popular peaks, for your consideration are:
Logistic and organisational support Ruck Sack provides
CARGO CLEARANCE - if any
SPECIAL PERMITS / LIAISON WORK WITH INDIAN MOUNTAINEERING FOUNDATION AND STATE GOVERNMENT
SINGLE/TWIN SHARING DOME TENTS FOR MEMBERS // KITCHEN // DINING // TOILET – SHOWER TENT
COOK / HELPER AND MEALS AS DESIRED
PONIES / PORTERS TO CARRY LOADS TO BASE CAMP AND VICE-VERSA
HIGH ALTITUDE PORTERS / SHERPA
TRANSPORT TO ROAD HEAD AND VICE-VERSA
ACCOMMODATION ENROUTE
PORTABLE GAS CARTRIDGES // OXYGEN BOTTLES
RESCUE OPERATIONS and
CAMP MANAGER TO ENSURE SMOOTH ARRANGEMENTS