About us
COMPANY PROFILE
Rucksack Tours Pvt Ltd is typically a small boutique travel company specialized in organising treks and expeditions in the Indian Himalayas.
Apart from this, we also have a good command in arranging other tailor-made special interest & off beat tours throughout India, like 'Sailing on Ganges between the ancient cities of Allahabad & Varanasi', 'Camel Safari traversing the Thar desert of Western India', 'Mountain bike and mobike tours through the picturesque & remote valleys of Himalayas', 'Bird watching & wildlife tours in the unmatched diversity of our flora & fauna', 'Tribal tours in Orissa and North East - rightly described as a paradise unexplored', and a lot more...
We have personally trekked nearly all the popular as well as offbeat routes in Himalayas and also travelled through the length & breadth of India. Our passion, experience & background lend an innovative thinking in addressing, designing and operating issues of any 'Tailor-made Activity Holiday'.
The expertise we gained by being a specialist in an area - namely trekking & climbing expedition in Indian Himalayas, earned us a good number of repeat clients.
Above all, we indeed get an immense pleasure & pride in providing niche & personalised services with total commitment on quality and client's satisfaction.
As we constantly endeavor to meet all your expectations & goals, we assert :
Let 'RUCK SACK' carry the loads; you focus on achieving the goals....
OUR TEAM
RANI PURI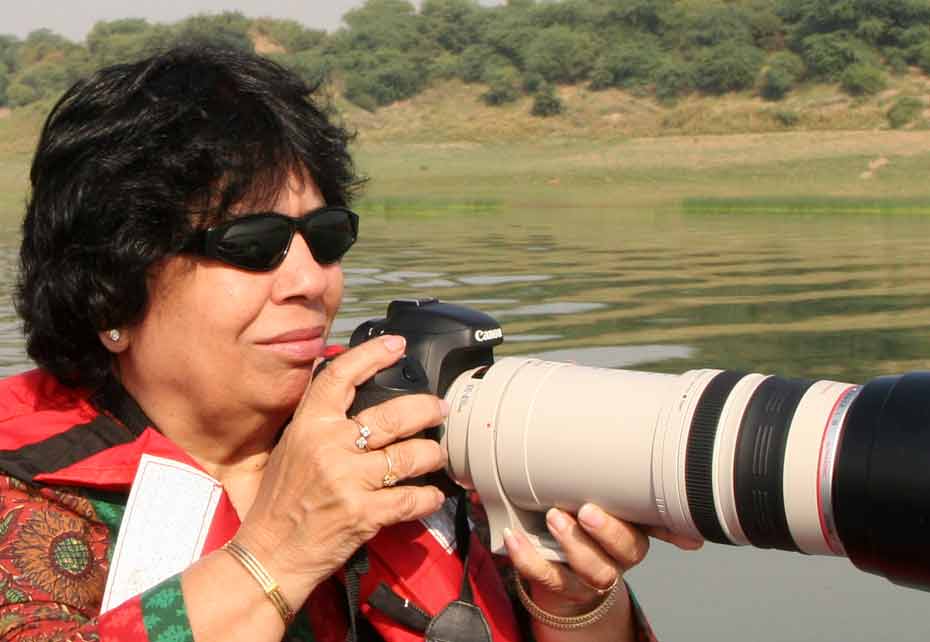 SHASHANK GUPTA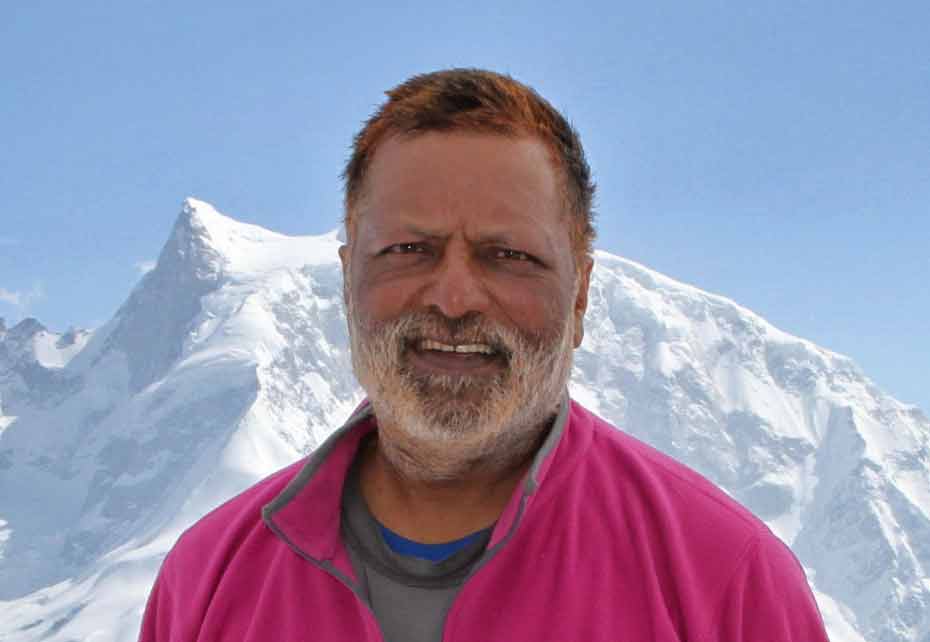 RANI PURI - has been climbing, trekking and exploring Himalayas for over three decades.

- Founder Vice President of the Adventure Tour Operators Association of India (ATOAI)
- Awarded - HALL OF FAME Award 2005 by Minister of Tourism
- Passion to Profession - RaniPuri graduated from Lady Shri Ram College, Delhi University and where she represented Delhi State in Rifle Shooting, being Senior Under Officer in NCC was introduced to Mountaineering
- After Basic and Advance Course, -was member of First Delhi Girls Expedition to Hanuman Tibba with Delhi Mountaineering Association (DMA)
- Member of Makerbeh Expedition in International Women Year
- Member of Kolahoi Peak under Climbers and Explorers Club (CEC)Delhi
- Member in Pre selection camp for First Ladies expedition to Mt.Everest
- Trekked extensively with Youth Hostel and other clubs and hence was picked up by
A Travel Company SITA Travel where represented them in Motor-cycle rallies and had the privilege of trekking with Heinrich Harrer - Austrian Climber, and writer of the best selling book 'Seven Years in Tibet'.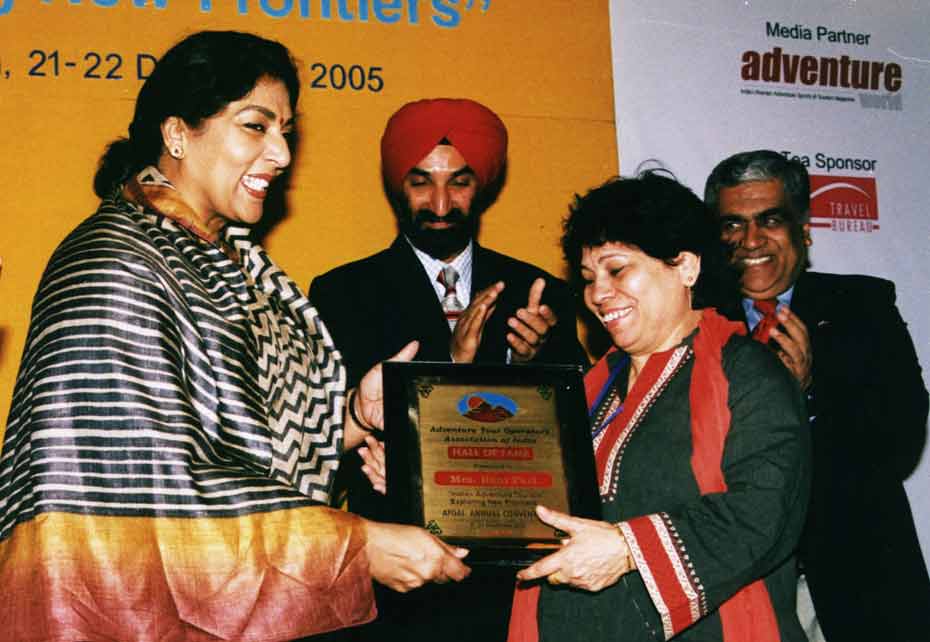 HALL OF FAME Award 2005 by Minister of Tourism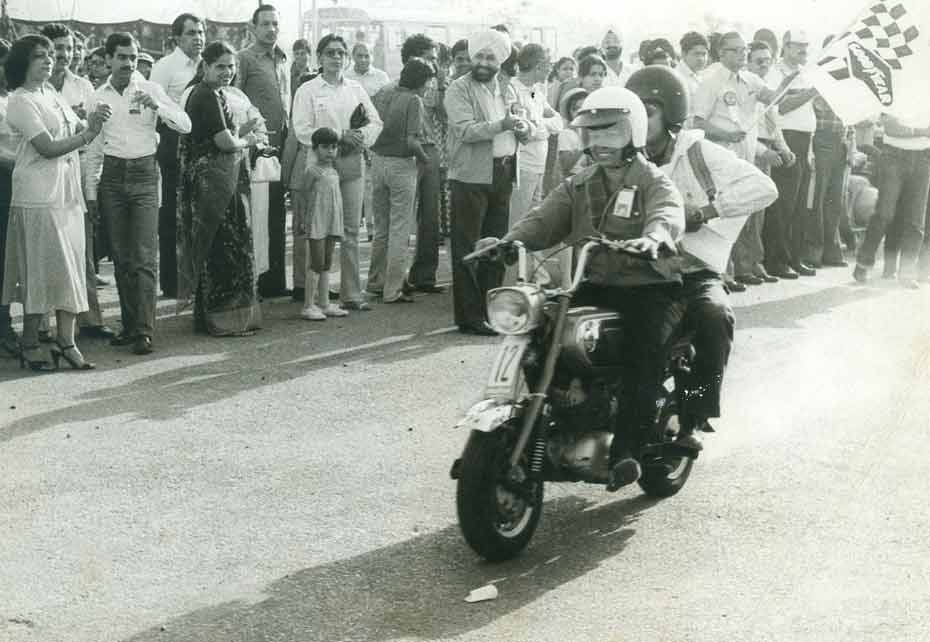 Motor-cycle rallies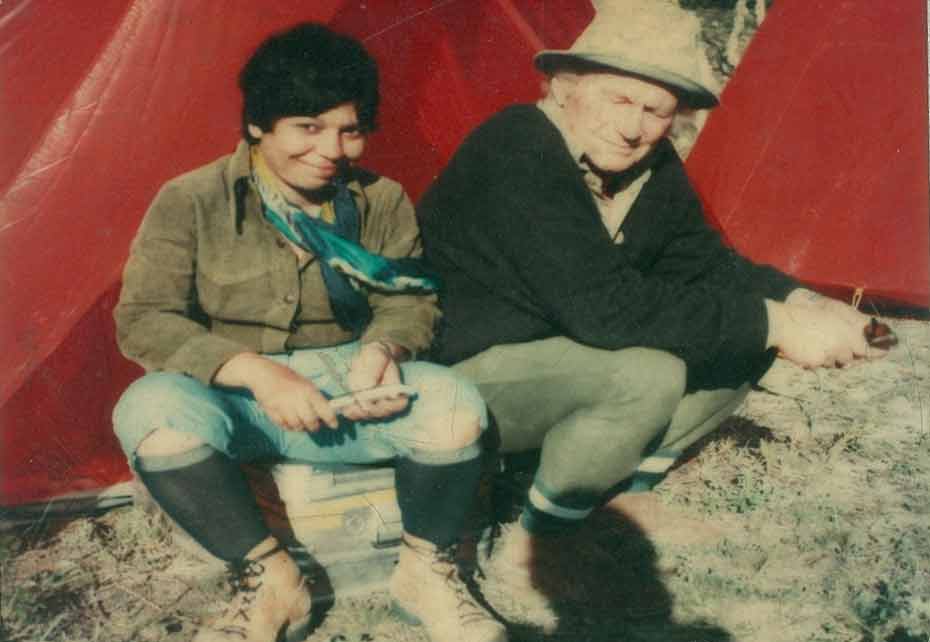 Trekking with Heinrich Harrer
SHASHANK GUPTA - an explorer did Masters in Tourism, an Athlete, Member of Youth Hostel and Climbers & Explorers Club; with interest in bird watching, wild life, photography .....
Has trekked extensively - from Ladakh - Kashmir - LahaulSpiti - Uttarakhand - Nepal - Darjeeling Sikkim and Arunachal. After Basic and Advance course in climbing, climbed Kedardome, Bhrigupanth and was a member on Rimo - I International expedition led by Peter Hillary. Has been escorting foreign expeditions and adding to his experience was CHADER TREK IN ZANSKAR.
NARENDER SINGH - quiet by nature - qualified in climbing has trekked and escorted foreign guests and enjoys extensive field experience.

Whether the journey's emphasis is Mountain climbing, Trekking, Wild life-Camel and Jeep safari, Motorcycle or Mountain biking tour, Yoga or Spa, Natural history or Cultural exploration - Rani and Shashank team brings a special dimension to your travel with their over twenty five years of experience.

We have handled over 100 Climbing expeditions in the past years - and are RECOGNISED BY Indian Mountaineering Foundation in 1998 for handling maximum foreign expeditions. Also included are "The White Magic" Telemark Ski-down Expeditions to Sri Kailash, Kedardome, Banderpunch II and ShalangDhura.

Fully geared to provide all logistical support from airport to Base Camp and back which covers accommodation, transport,cargo clearance, trekking and camping gear, portable gas cartridges& oxygen bottles, gamow bag, support staff like Camp Manager-cook-assistant-high altitude porters- AND administrative support like liaison with various Government Departments for getting necessary clearances & permits and also monitoring and expediting any rescue operations etc.

We have the Photo gallery Bank on all the Adventure activity holidays.

SOME WELL-KNOWN CLIMBERS AND MOUNTAIN GUIDES TRAVELLED WITH RUCK SACK:

Roger Schaeli, Diego Wellig, Nellen Michi, Stephan Siegrist, Thomas Senf, Bruno Hasler, Denis Burdet, Urs Stocker, Mirco Stalder, S. Dimitri, Ralf Weber, Walter Hungerbuhler, Aldo Verzaroli, Ruth Steinmann - all from Switzerland

Thomas Huber (FIRST ASCENT OF SHIVLING NORTH RIDGE with Iwan Wolf), Alexander Huber, Walter Hoelzler, David Goetlar, Roman Dirmbock, Michael Warthl, Andreas Sippel, Ingo Roeger, Klaus Teuchert, Stefan Donath - all from Germany

Matthias Pilz, David Lama, Herbert Wolf, Sepp Joechler-OeAV, Walter Zorer, Sepp Friedhuber- Naturafuende, Helmut Triendl, Gerhard Friedl, Gerhard Rosnits - all from Austria

Renato Moro, Luca Gasparini ('Telemark' Ski-down several mountains), Simon Gietl, Paolo Vitali, Hans Kammerlander, Passinetti Giovanni, Gianni Trepin, Giovanni Custodi, Maurizio Orsi, and Gianmaria Mandelli (FIRST ASCENT ON KEDARNATH SOUTH FACE) - all from Italy

AND MANY MORE ....Peter Takeda, Jason Kehl and Abbey Smith (BOULDERING EXPEDITION); Valeri Babanov (FIRST ASCENT ON MERU CENTRAL); Valeri Rozov (FIRST 'BASE JUMP' FROM the TOP OF SHIVLING); Jiri Novak (Chairman - Czech Mountaineering Federation); Robert Schawer& Robert Frost (Mountain Film-makers); Doug Scott; Armin Fisher; Emmanuel Ratous (Ski-down Shivling) ....

Travelling with RUCK SACK is travelling with professionals.
ACTIVITIES AT A GLANCE
1. Mountain Climbing Expeditions
2. Trekking in Himalayas
3. Jeep Safari / Mobike and Bicycle Expedition
4. Bird-watching & Wildlife Tours
5. Horse and Camel safari tours
6. Tribal and Rural Tours in Orissa, Arunachal & M.P
7. Ayurveda, Spa (Rejuvenation)and beach tourism
8. Cultural (Forts and Palaces of Rajasthan)
9. B&B accommodation AND All Women Tours